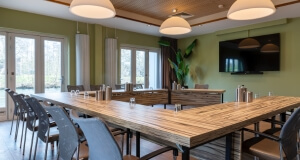 Are you looking for a meeting space where new ideas can flourish? Our inspiring environment challenges you to think differently and be creative. A meeting space that comes with a twist. A different atmosphere where a different energy is sensed. Inside and outside the building you can feel the effect of nature; so no doubt you will feel remarkably inspired.
More about meetings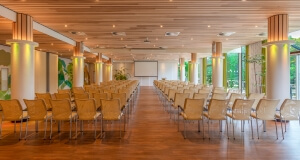 Exceptional conferences require an extraordinary location. An inspired place that adds something to your conference. Where you imagine yourself to be away from the everyday distractions and where you are inspired by nature and location. At Mitland Meetings you will find the peace, space and atmosphere you need to be motivated and inspired.
More about conferences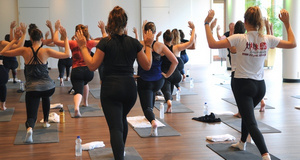 Are you looking for a place that exudes the perfect atmosphere for your event? Together with you, we will turn your event into an unforgettable experience. Mitland Meetings stands out as an event venue due to its flexible rooms, good accessibility and good parking facilities. Uniquely situated at the waterfront of Fort De Bilt and just outside the hustle and bustle of the city centre.
More about events